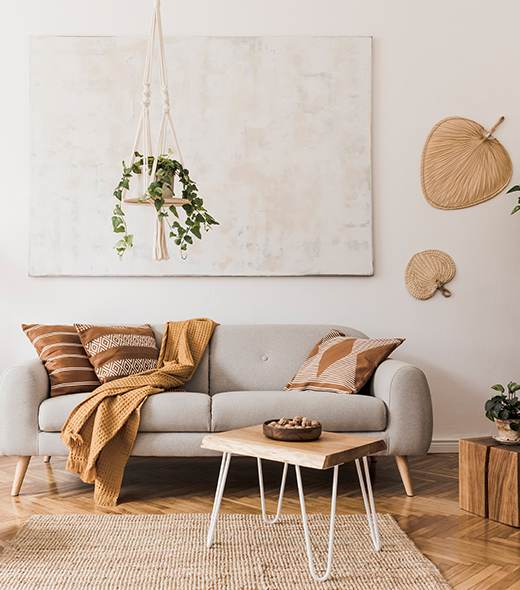 ABOUT LP CONSULTING SERVICES LTD
We Create The Art Of Stylish Living Stylishly
Welcome to LP Consulting Services Ltd, a leading consulting firm that specializes in providing bespoke and efficient solutions for your business needs. We understand that outsourcing key tasks such as Estimating, Quantity Surveying, and Design can be daunting. That's why we work with you to tailor our services and adapt to your company's procedures and needs.

At LP Consulting Services Ltd, we embrace our core values of reliability, professionalism, and honesty to deliver the best service for your business, giving you the confidence of an "in-house" commercial team. Our team of experts is dedicated to delivering quality services that meet your expectations and exceed them.

Our founder, Leo Piergiovanni, leads our team with his passion for delivering exceptional results. With our expertise and understanding of design, we ensure that no detail is missed during the tender process, and everything is quantified and priced as intended. Our design support is crucial during construction as buildings undergo revisions, and we ensure that these changes are identified and dealt with commercially and design-wise. We can offer our design support for manufacturing of bespoke fixing systems for masonry, stone, and other materials externally and internally, as well as the full design of natural stone surfaces (flooring, cladding, worktops, etc.).
Services We Do
Our Featured Services
LP Consulting Services Ltd.
What People Say
Words Of Our Clients
After Before
Let's Have A Look At What Creativity Is!
Our Best Projects
Our Featured Projects
About LP Consulting Services Ltd.
Strategy - Led Consulting Service
We work to ensure people's comfort at their home, and to provide the best and the fastest help at fair prices. We stand for quality, safety and cred
99.9% Customer Satisfaction  based on 750+ reviews and 20,000 Objective Resource
Home Renovation and Interior Design in Hemel Hempstead, London
LP Consulting Services Ltd has been providing quality building consulting services for almost two decades, working alongside architects, designers, builders, and private clients in Chelsea, Kensington, St Albans and Hemel Hempstead, and is now pleased to welcome you to our website.
We are proud to offer you the best in bespoke conservation solutions.
LP Consulting Services Ltd provides professional and timely guidance for the successful management of all aspects of the construction process. We are a team of experienced and dedicated consultants who specialize in Interior Design, Marble works, Kitchen Renovation, Kitchen Extension, Residential Building Renovation, Commercial Building Renovation and Garden Design. We aim to provide exemplary service to our clients and to help them to save time, money, and stress throughout all stages of a project. We provide a wide range of services for any size project with the goal of getting the most from your project and ensuring you are on the path to success.
Our team can provide a wide range of services from pre-construction planning and bid preparation to on-site project management and post-construction coordination. We focus on listening to our clients and understanding their needs in order to develop tailored solutions that fit the project's objectives. Our experienced team is highly skilled in various areas of project management such as site selection and analysis, cost analysis and planning, budgeting, scheduling, coordinating subcontractors, ensuring compliance with all applicable regulations, and promoting timely communication between members of the project team. We'll work closely with you throughout the process as a partner in order to realize the success you desire from your project.
During the pre-construction planning phase, LP Consulting Services Ltd can provide a range of services to ensure that your project is on the right track. We can assist with bid preparation, which includes preparing documents and accompanying plans, and providing technical advice and recommendations. We also offer a variety of services such as cost analysis, project scheduling, and bid document review, to ensure the accuracy of the bid documents and the success of the project.
Once the project has officially begun, LP Consulting Services Ltd can provide on-site project management, which includes coordinating subcontractors, ensuring that all applicable regulations and codes are met, and dealing with any issues or problems that may arise during the course of the project. We will maintain consistent communication between all members of the project team to ensure that everyone is aware of the progress and the most up-to-date information.
Post-construction, LP Consulting Services Ltd can also provide project coordination and asset management. We can ensure the smooth transition from the construction stage to the operation stage, as well as overseeing and coordinating any additional services such as furniture or equipment installation, and any additional structural repairs. We can also help keep track of assets, ensuring that all of the necessary data is updated and accurate.
At LP Building Consulting Services Ltd, we strive to be the best project management consultants in the industry, so you can rest easy knowing that you are in good hands at every stage of your project. Our experienced team of consultants will work closely with you throughout the process in order to ensure that your project meets all expectations – on time, on budget, and with complete satisfaction. Together, we can create a successful partnership and build something amazing.
Please browse through our website and discover the full range of services we offer. If you have any questions, do not hesitate to get in touch with our friendly team or call us at 07500 235587. We would love to hear from you.